modern
competent
efficient
PICTT Security Solutions GmbH
Die PICTT SECURITY SOLUTIONS GMBH was founded in 2019 in Schotten near Frankfurt am Main. A merger of RH Protection Group, established in the market since 2013, and PIC (GT Protection, Intelligence & Consulting), founded in 1991. The logical consequence, of both managing partners until today, was a merger of these two companies.
By combining east and west, government/private sector, special unit, specialized knowledge, foreign assignments and international contracts, leadership and services, local vendors
and global player companies and many years of expertise in various fields of security itself, PICTT SECURITY SOLUTIONS GMBH forms the optimal balance in the security industry.
PICTT SECURITY SOLUTIONS GMBH offers you a holistic and modern approach to security, as well as a high level of service / commitment, a clearly noticeable self-motivation and associated responsibility, which goes hand in hand with the high demands on ourselves and our employees.
the brains behind
Many years of expertise & the high standard
make the decisive difference.
Convince yourself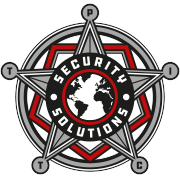 Thomas Geppert
CEO
VITA
born 1969 | Frankfurt am Main | Germany
since 1990 active in personal protection
since 1991 own company in event management
1991 - 2005 Deutsche Lufthansa AG (i.e. Operations, Emergency & Ground Staff Training)
2005 - 2022 Head of Corporate Security (Deutsche Boerse Group)
Shooting instructor, counter electronic surveillance (TSCM) certified, instructor executive protection, instructor close quarter battle and various martial arts (several black belts), terror first responder, radiation safety officer, security business professional, anti terrorism officer
2019 launch of PICTT Security Solutions GmbH (Merger between GT Protection, Intelligence and Consulting and RH Protection Group)
Renee Herzfeld
COO
VITA
born 1971 | Stralsund | Germany
Longtime active military service in a German maritime special unit with various missions in high risk areas and war zones
Since 2000 working in the private security sector in various operational and leading positions
Shooting instructor, certified security specialist, ship security officer, explosives specialist, terror first responder, instructor for arrest & restraint techniques
2012 foundation of own security company (RH Protection Group)
2013 - 2014 private maritime security (East Africa Operations)
2014 - 2022 travel and event security specialist (Deutsche Boerse Group)
2019 launch of PICTT Security Solutions GmbH (Merger between GT Protection, Intelligence and Consulting and RH Protection Group)